Personal Injury
Personal Injury Accident Insurance Claims
Les Consultants Dynamique at Your Service…
At Les Consultants Dynamique our dedicated staff works towards helping you to get fair and equitable compensation from your claim filed for personal injury. We understand that this can be a stressful time that sometimes incurs a loss of work and often entails emotional and physical pain. This is why we believe that having passionate people working for you is essential. We foster a positive relationship between claimants and insurance companies to help you to recoup any financial losses that you may be entitled to and ensure that the filing process runs smoothly, with your collaboration.
Frequently, insurance claims are rejected simply due to missing information or inaccurate documentation. At Les Consultants Dynamique we work with you to make sure that your claim is presented accurately, with concise information, and that you have all the supporting documentation necessary for the insurance company to assess your claim accurately. At Les Consultants Dynamique we have extensive experience and the industry knowledge required to file precise insurance claims. Let us guide you and work towards helping you to maximize any possible settlement.
Are you concerned about dealing with your insurance company?
Contact us for a free consultation
We understand that insurance claim forms are legal documents and that any errors or omissions can cause the claim to be considered a fraudulent claim.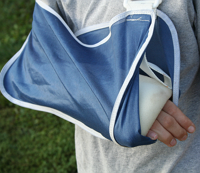 A claim that is deemed fraudulent can have very serious long-term consequences as far as insurability for the person who filed the claim.